Tiffany Lee Thompson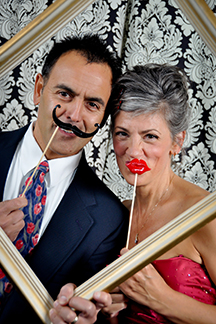 Tiffany Thompson loves her Papa, His Son and His Spirit. She is excited about falling more and more in love with this Trinity!
A native of the Midwest, Tiffany and her husband of twenty-five years, Timothy, live in Wisconsin; she adores him and the five children who have joined their family because of love. Some of her favorites are flowers, friends, eating chocolate and talking – but cooking, not so much. You would rather have her tell you a story than cook you dinner! She is named after her Grandfather, Lester Lee, who owned a newspaper, and his first-born daughter, Dinah Lee, a woman who shares her wisdom through counseling. They are both beautiful people who have used words to bless others, and if you met them first, you would want to meet Tiffany Lee.
A vibrant, colorful woman with many words, Tiffany always got into trouble at school for talking in class – but she actually found a job where she gets paid for talking! She has been an international public speaker for over twenty years and has visited twenty different countries.
Jesus' Feet is her first book, in response to requests from many listeners for even more words.
Visit Tiffany's online store to buy Jesus' Feet in paperback, or the Kindle Store on Amazon.com for the ebook edition. Also, please take the time to visit the Compassion International site, to learn about this incredible organization that is releasing children from poverty in Jesus' name.